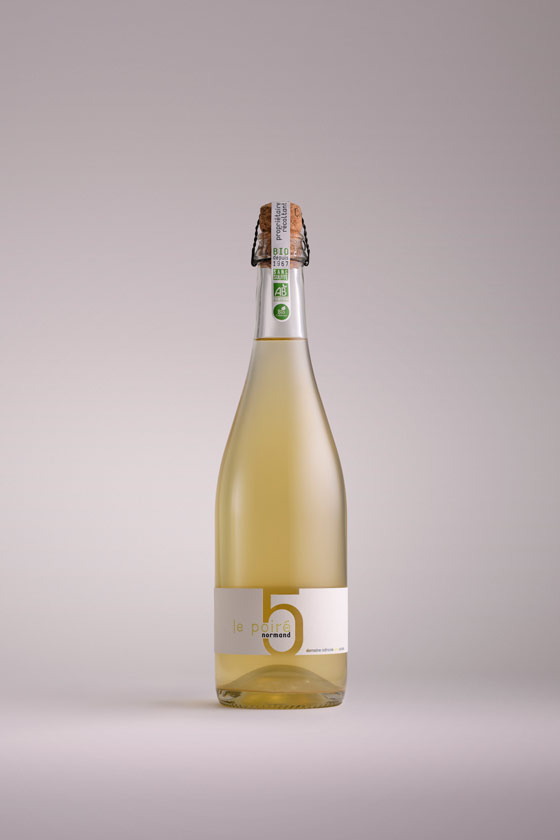 LE POIRÉ
Poiré IGP Normandie,
Le Poiré, organic and sulfite-free.
6 bottles of 75cl.
Our Pear cider is made using 4 different types of pears from 100 year old trees. In the glass a yellow-green hue is paired with aromas of white flower, citrus, and summer fruits. On the palate the effervescence is bright and fine, matching the delicate aromas. A brilliant tension creates a freshness with an exceptional length, and a tannic finish that is a touch sweet.
To be drunk cold, as an aperitif or as an accompaniment to a plate of oysters.
4,5% vol
Density : 1028
75cl
For further information or to buy some, please contact us :
A selection of organic pears.
Pure juice.
Indigeneuos fermentation and a "petillant-naturel" in-bottle carbonation.
No sulfites added during the reception of the pears, fermentation, or bottling.
For cocktail hour, propose this "champagne of Normandy "