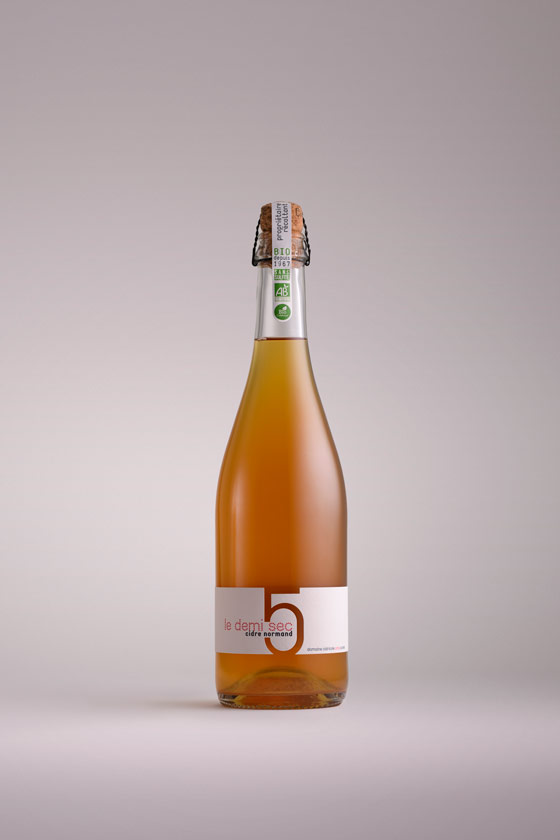 LE DEMI SEC
Cidre IGP Normandie,
le Demi sec, organic and sulfite-free.
6 bottles of 75cl
This cider offers captivating floral aromas, ripe fruits, pineapple, and quince. An acidity exceptionally balanced by the judicious residual sweetness of this demi-sec creates a round mouthfeel that is rich, but not lacking in energy. A golden color lays promise to the luxurious palate to be found.
It was only natural that this "sweet" cider would be dedicated to Claude Pitrou
4,5% vol
Density : 1022
75cl
For further information or to buy some, please contact us :
A selection of bitter and bittersweet apples.
100% organic domaine grown fruit.
Pure juice.
Indigeneuos fermentation and a "petillant-naturel" in-bottle carbonation.
No sulfites added during the reception of apples, fermentation, or bottling.
This cider pairs perfectly with the sweetness of a night out with friends, either in the backyard or with your feet in the sand. It is perfectly comfortable next to a simple apple tart just as it is next to a high end pastry.