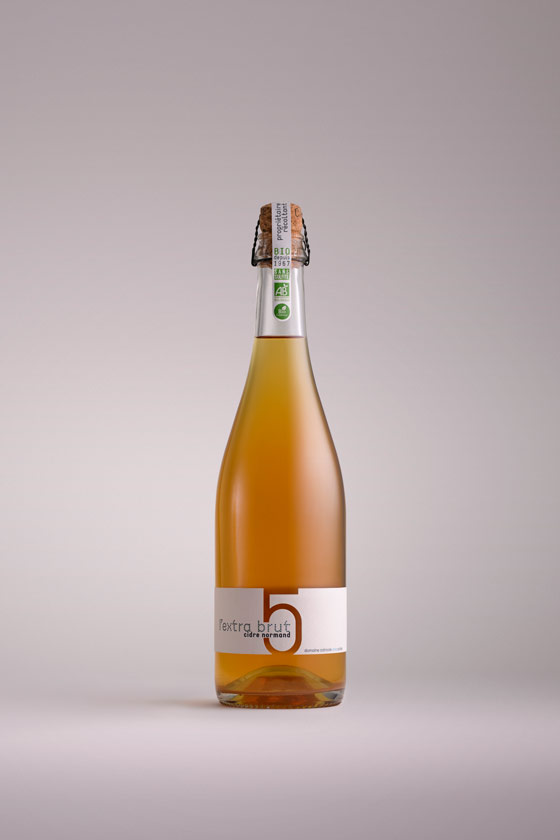 L'EXTRA BRUT
Cidre IGP Normandie,
l'Extrabrut, organic and sulfite-free.
6 bottles of 75cl
You will find in this extra-brut a copper hue and a delicate effervescence, reminiscent of a hot afternoon during harvest. Offering aromas of beeswax and dried fruit. A mouthfeel undeniably dry and structured, the bitterness offers a backbone to the energetic acidity. A long and gentle fermentation promises an exceptional complexity.
This cider comes without concessions, in the spirit of Maurice Pitrou, who we dedicate this cuvee to.
8,5% vol
Density : 1002
75cl
For further information or to buy some, please contact us :
A selection of bitter and bittersweet apples.
100% organic domaine grown fruit.
Pure juice.
Indigeneuos fermentation and a "petillant-naturel" in-bottle carbonation.
No sulfites added during the reception of apples, fermentation, or bottling.
An ideal accompaniment to dishes mildly spicy, smoked meats, and strong cheeses.