"Our history begins
the moment when it should have ended."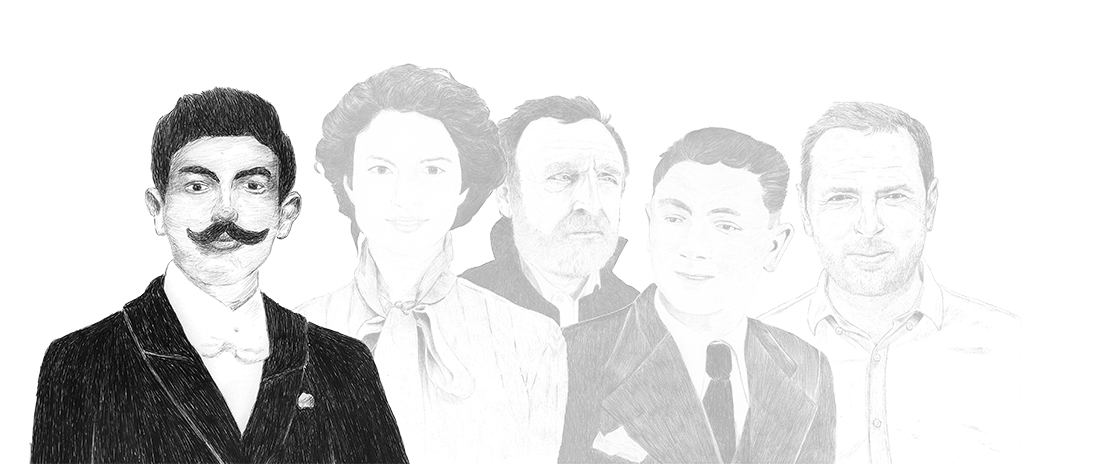 1944
The history of 5 Autels begins where it should've ended. During the allied invasion of France a bomb fell on the farm, shattering the roof of the barn. Boom? No! By chance the bomb landed in a haystack, preventing it from exploding. When Abel and the family saw the farm still standing around them, they remarked how nature has a way of doing things. It was that moment that engrained a respect for the environment into the core principles of the Domaine.

Abel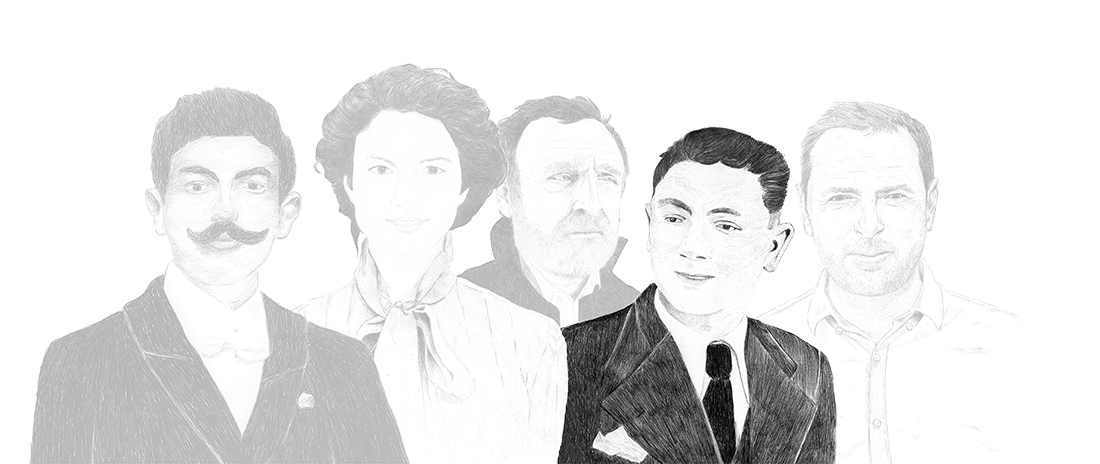 1967
Pesticides and agro-chemicals are all the rage in post-war France, promising large yields and less labor. Maurice, the son of Able, takes over the family farm and decides to swim against the current. He was quick to realize the disastrous effects these products could have on the land. Without limit Maurice rejects all forms of chemical and non-natural inputs, becoming one of the first farms in France to convert to 100% organic agriculture.
Maurice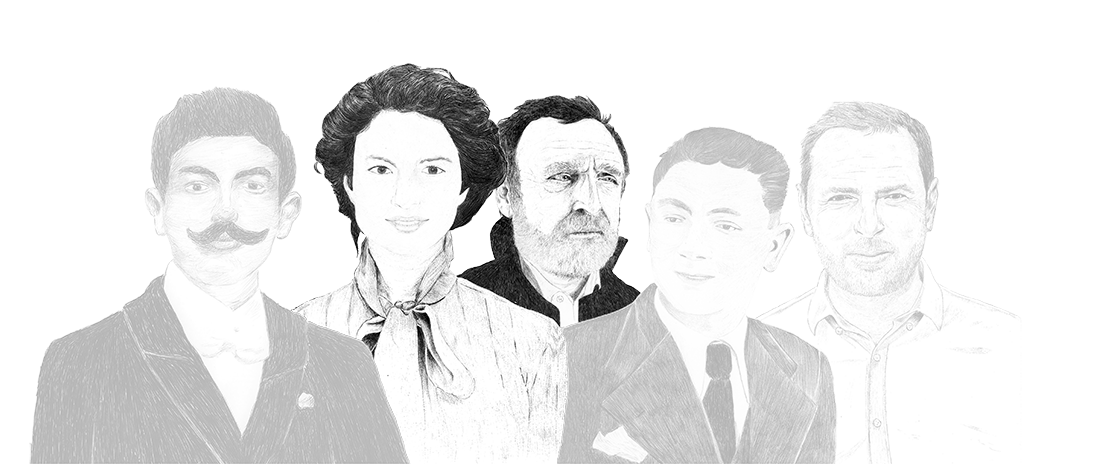 1984
When Maurice retired he left the Domaine to his son Jean-Rene, who, along with his wife Claude, would transform the farm into a diverse ecosystem, complete with the first 25 acres of orchards. For 35 years they establsihed 5 Autels as one of the best producers of natural cider, using a method of production that resulted in an organic cider free from the use of sulphur based preservative agents.
Claude
and Jean-René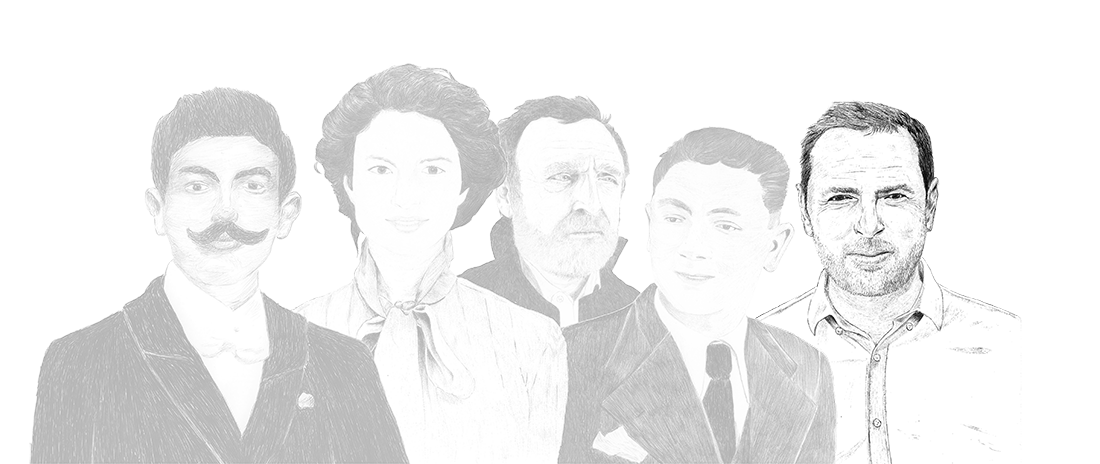 2020
Our engagements
As time went on and Claude and Jean-Rene retired, it was up to their son Thibault to maintain the spirit and excellence of the family treasure. To do so would rely on the help of Etienne, the cidermaker of the domaine, and Pierre, the great-grandchild of the farms veterinarian during the reign of Maurice. Together their mission is to produce the best possible ciders using organic pure apple juice while at the same time leaving a miniscule carbon-footprint.
Thibault
THE DOMAINE
A domaine anchored
in its history,
past, present, and future.
For 60 years our domaine has specialized in the farming of various cereals, forage crops, and fruits. In 1984 we decided to prioritize our orchards in order to supply us with high quality cider apples while maintaining our fundamental principle of agricultural sustainability.
As such, we helped create the Biocer Cooperative which is dedicated to the farming of organic cereals.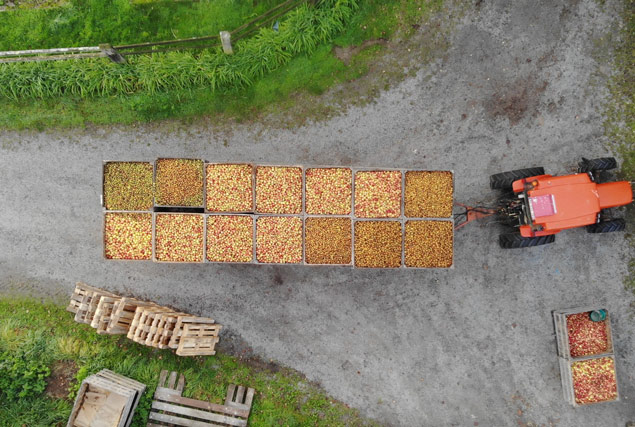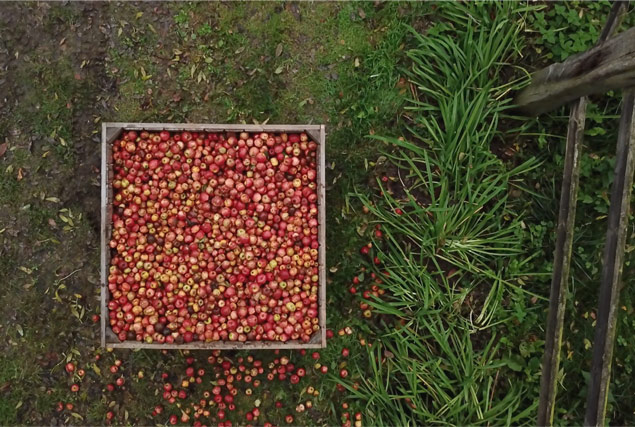 Our Domaine covers 125 acres of land organically farmed for over 50 years.
9000
trees planted
In 2020 we began our campaign of orchard renewal with the plantation of 9000 trees to replace those planted 40 years ago. This practice will guarantee a steady source of domaine-grown fruit for our cider and is also a natural way to maintain the health and varietal biodiversity of our orchards.
52 acres
of apple orchards
We maintain agricultural diversity by cultivating various cereals along with apples. Our soil and climate give particularly well to crops such as barley, alfalfa, lentils, rye, and oats.
15
apple varieties
We cultivate a varietally diverse selection of cider apples field-blended with proportions of each of the four categories of apples: bittersharp, bittersweet, sharp, and sweet. The 15+ varieties grown all fall into one of these categories, creating a natural balance of acids, tannins and sugars.
The orchard takes root at the heart of an ecosystem where all live in harmony. Birdhouses installed throughout the orchard provide habitat for predatory birds who in turn control the population of field mice. Bats serve a similar purpose in providing natural pest control against invasive butterflies and insects. Mowing later in the season and limiting plowing affords ladybugs and soil microbes greater time to develop and beneficially impact our orchards
Great cider can only come
from great apples
Nature expresses herself more than our intervention. We allow the apple trees to grow in symbiosis with its surrounding ecosystem and express themselves with the quality of their fruit.
The quality of a cider
is born in the orchard